July has proved out to be a plenteous month for fresh and innovative retail initiatives worldwide, with big players like Amazon, Tesla and Nike testing out pristine business ideas. In this blog, we will be discussing what is happening across the globe, so you can keep tab on the business pulse.
Amazon pop-up stores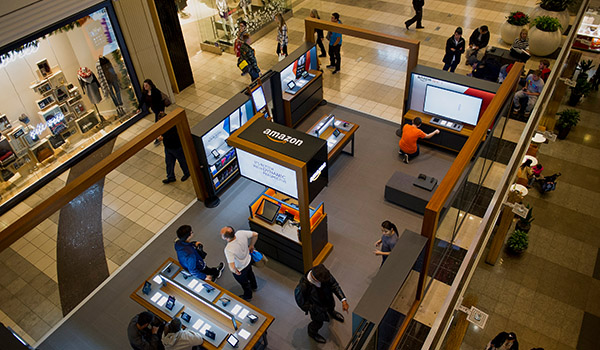 Amazon, who is the world's most known online retail giant is giving the world a chain of retail stores that will offer its consumers – electronics, homewares, food and drinks and beauty products. St Mary's Gate in Manchester is the first such store and the final plan include nine more stores. The project is part of a 12 months experiment with Enterprise Nation – a company that help small businesses. The Enterprise is planning to offer 100 small online companies the flavor and experience of bricks and mortar and to give consumers across the globe an opportunity to have different world-class branded stuff in their local area.
Nike Lab Re-Creation Center

Collaborating with Virgil Abloh, the CEO of brand Off-white and the Artistic Director of Louis Vuitton, Nike has designed and opened his new store in Chicago. The focal point of this store is experience and sustainability, the two most asked for retail trends at the moment. The experiment drive focus on the store being utilized as an open space besides a retail store. Similarly, the sustainability element features – store walls coated with paper from shoe boxes and interiors made from ground up shoes also know as Grind (brought-in by the customers), thus giving the mannequins, flooring and seats a Confetti look. The whole space is made creative and inclusive by offering its visitors free notebooks and writing material and encouraging them to put their thoughts to designs while designing their own sneakers.
Nike X Fortnite

Another retail game of Nike in collaboration with Fortnite, a popular video game, where in the game characters – skins – will be unveiled wearing Nike Classic Air Force 1s available in Chicago Bulls color (red and black) and LA Lakers color (yellow and purple). The initiative is a win-win situation for both the parties, with Fortnite getting fresh look for its characters and Nike getting quick access to game's registered users, which is over 250 million.
HARMAY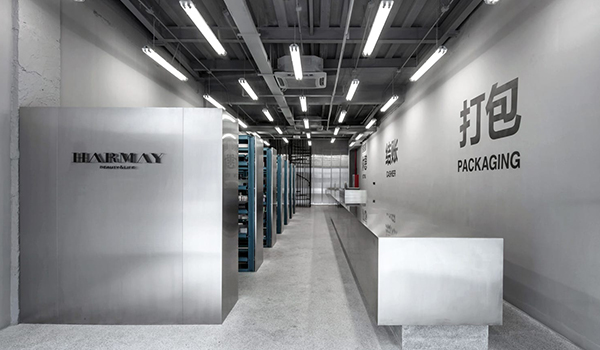 After experiencing amazing success in Shanghai, Harmay, an online retailer in cosmetics has opened his second shop in Hong Kong. Roused by the designs of older day's chemist shops with products displays available in steel drawers, lining the walls. The stainless-steel drawers make the inside of the store clutter free and well organized. The store is accentuating customer experience with product treasure hunt. Thus, making the overall shopping experience truly memorable.
Lidl Recycling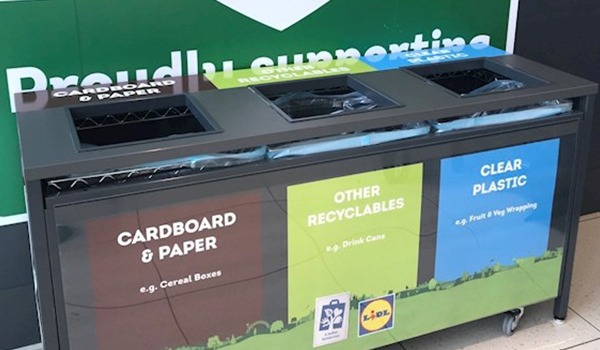 Lidl, a renowned supermarket chain has become first of its kind retailer in offering its customers with in-store recycling. The store has recycling stations, so the customers after paying for their products can offload the packaging. The initiative was a trial and was put to use at limited stores in the Republic of Ireland, however the ease and functionality made it to almost 160 stores in Ireland. For the brand, recycling is on top priority and their vision include close to 20% reduction in plastic packaging by 2022, wherein for their own products they have 100% recyclable packing material target by 2025.
Funan Mall (Singapore)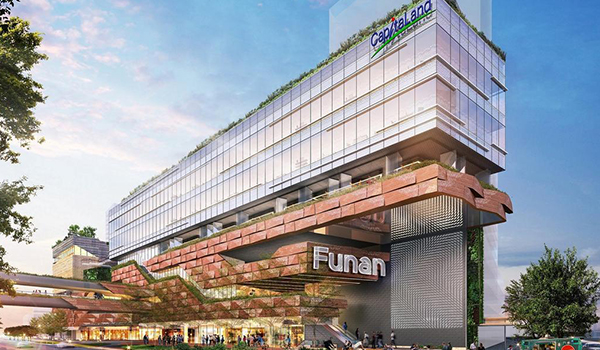 An old mall in Singapore, Funan is titivated to incorporate a cycling path running through the mall. The mall in support to the Car lite initiative by country's Land Transport Authority, is offering extended walking and cycling paths for their shoppers. The mall also has bicycle hub that include lockers, shower cabins, repair station and air pump, as an attempt to encourage cycling. The mall also hosts a center piece, a 6-story steel structure, named as 'The Tree of Life'. It is one of its kind advertising pop-up models, holding 20 retail pods for brands to advertise their products for a limited period of time. Again, putting all efforts on green planet, the mall also has an urban farm, run and maintained by Edible Garden City with Noka, a restaurant that features farm-to-table sits next to it.
Farfetch Second Life

Farfetch, a luxury fashion online retailer, is funneling a new business proposal to upkeep its sustainability strategy. The company has come up with a resale platform with a name 'Second Life' allowing its customers to return their designer bags and earn store credit for future shopping. For implementing this scheme, Farfetch has joined hands with Upteam, a Hong-Kong based vintage specialist.
Tesla Arcade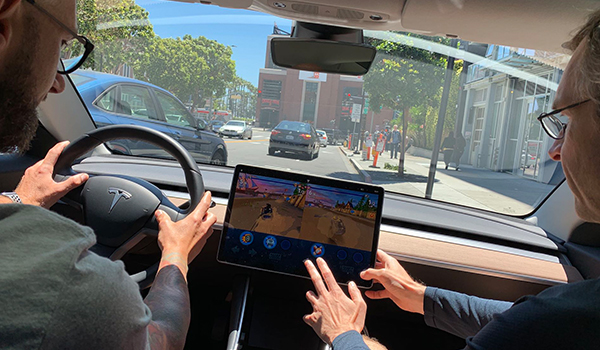 In a bid to fetch new clientele, Tesla, an electric car company has revamped their showrooms into arcades. In order to promote this scheme and showcase the same, the company invited its loyal customers and their families to attend and try their app-based arcade game 'Beach Buggy Racing'. The invites for this event were posted as video messages on twitter and Instagram with RSVP, for customers to contact their nearest showroom and get further details. The game, accessed via an application can be played on car's touch screen. The game aims at creating new bond between tesla and its existing customers.
These were a few initiatives that are taking place around the globe. Let us know in the comment section below if you want details on any specific initiative or want to know how and what your business can learn from them.